WEEKEND PIC -- March 23-25
1. JUST FOLLOW LAW (Singapore's fantasy comedy with Gurmit Singh and Fann Wong) Rated: * * * (Out of 4): Somewhat like "Freaky Friday", this is Jack Neo's satire on office politics, with Singh and Wong 'exchanging' bodies.

2. MUKHSIN (local drama in Malay with Mohd Syafie Naswip, Sharifah Aryana and Sharifah Aleya) Rated * * * (3 stars): This prequel to "Sepet" and "Gubra" has all of director Yasmin Ahmad's strengths (for narrative, quirky style, et al) plus her weaknesses.

3. Mr. BEAN'S HOLIDAY (comedy with Rowan Atkinson and Willem Dafoe) Rated: * * ½ (2.5 stars): Mr Bean wins a trip to Cannes and we get the usual infantile antics about him being mistaken for a kidnapper. For those who think he is still funny.

4. STOMP THE YARD (dance flick with Columbus Short, Meagan Good and Brian J. White) Rated * * ½ (2.5 stars): It's goodbye break-dancing and welcome to steppin' in this energetic dance movie that should only delight hip-hop fans.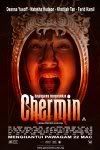 5. CHERMIN (local thriller in Malay with Deanna Yusoff and Natasha Hudson) Rated: * * ½
(2.5 stars): The plot, about a vengeful spirit trapped in a mirror, is cliched and predictable but its message about one's quest for beauty is interesting. The scares are derivative, smacking of "The Exorcist".